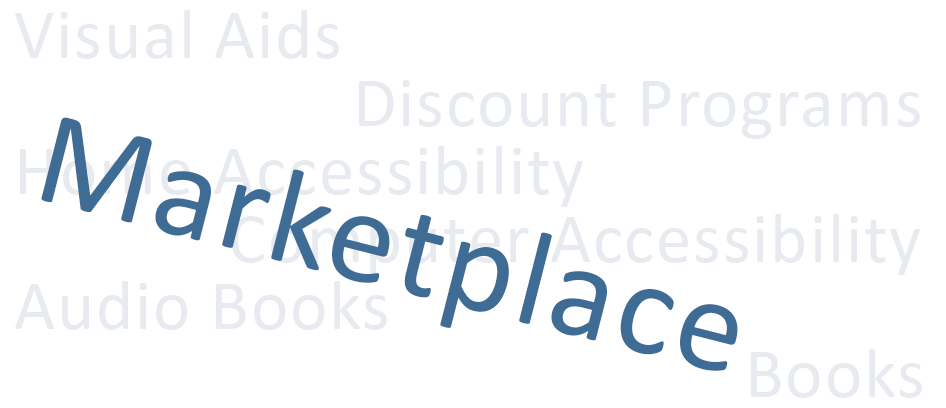 Thank you for visiting the Heritage Marketplace.

| | |
| --- | --- |
| | Maxiaids Products for Independent Living is offering 10% Off on orders of $50.00 or more. Enter the promo code HB10OFF at checkout. (Some exclusions may apply such as Perkins Braillers, computer software, etc. You will be contacted if you order a non-discounted item.) |
| | I can see my pc is pleased to offer you a 20% discount on ZoomText Magnifier and ZoomText Magnifier/Reader. Just put ZoomText in the shopping cart. Then, in the lower left had corner of the shopping cart page is a place to enter your coupon code HFTB20 . Immediately, 20% will be taken off. Shipping is free |
| | Freedom Scientific producers of the world famous JAWS screen reading software is offering a 10% discount on all orders of $50 or more on their entire line of screen-reading and screen magnification software, Braille displays, and more. Call 1-888-666-6126 and use the promo code HFTB10. |
| | Irie-AT home of Index Braille embossers, Alva Braille displays and tools for tactile graphics, is offering free shipping and handling (up to $100 savings} when you call 1-888-308-0059 and tell them you were referred by Heritage for the Blind. |
| | Enablemart is a world leader in Assistive Technology for those with blindness, low vision and other disabilities. They carry the best name brands on the most sought after augmentative devices. Use the promo code HFTB at checkout to get Free Shipping. |
| | Magnifying Aids is offering free shipping and handling (at least a $10 value) on all orders. Just enter the promo code FREE at checkout. |
Currently we are building a catalog of products at low or reduce cost for eligible
blind or visually impaired individuals. Please come back again and check for updates.
Categories:

Heritage for the Blind © 2017
Donor Privacy Policy